VALUES
GO BEYOND THE LIMITS OF COLOR ACHIEVE YOUR BEAUTY DESIRES, COLOR AND PROTECTION
Born in 1989 from the experience of Aestheticians, the real skin experts, DECODERM takes care of every woman's beauty and transforms make up into the last step of treatment. 
Skincare and make up come together, giving life to the first range of make up care, that combines:
• SAFETY AND PERFORMANCE
Undergoing rigorous dermatological and opthalmological tests, all products are formulated to reduce the risk of allergies and satisfy the needs of even the most demanding skin types.  
Studied and formulated in Italy, the DECODERM MAKE UP formulas are enriched with targeted active ingredients that give make up a treatment action.  
• EASY APPLICATION AND PROFESSIONAL RESULTS
Next generation textures, gentle as a caress, developed in synergy with hi-tech applicators to assure a professional result with simple and quick application
• TIMELESS FEMININITY AND MINIMAL CHIC GLAMOUR
A harmonious range of colours, in line with current fashion trends, to celebrate femininity with style and elegance. Essential shapes embellished with glamorous details and a refined image to embody the desire of beauty, colour and protection.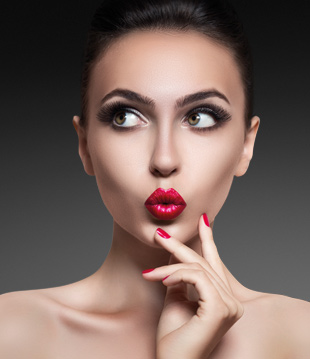 Safety and performance, easy application and professional results, timeless femininity and minimal chic glamour: the values of DECODERM MAKE UP | CARE