FLASH CONCEAL
FLUID CORRECTOR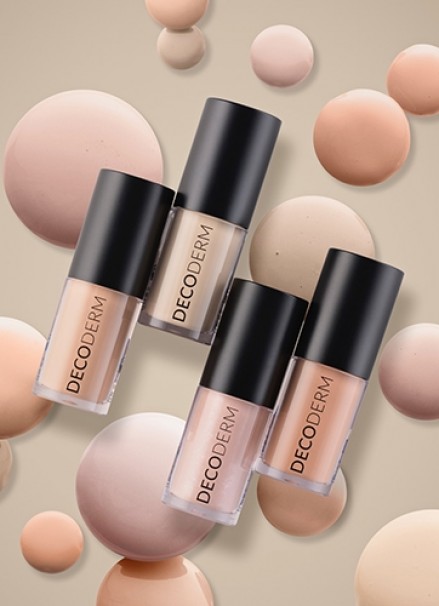 DESCRIPTION
Fluid concealer that combines extreme comfort, high coverage and an impeccable hold. The latest generation formula minimizes any type of imperfection in a single gesture and gives a natural finish for a delicate "second skin" effect. Enriched with a special complex that also protects the skin from UV rays and damage caused by blue light.
ACTIVE INGREDIENTS
URBAN & DIGITAL SHIELD
A special complex extracted from Plankton that protects the skin from digital and urban pollution thus ensuring protection from blue light, UV rays and pollution to preserve the skin's youth.
JOJOBA OIL
Recognized for its moisturizing and nourishing properties, it has a smoothing action and helps protect tissues from aging.
CELLULOSE


With emollient action, it gives softness and comfort.
RESULT
Perfectly minimized imperfections. Luminous result with modular coverage from medium to high.
SHADES
Available in four shades to meet the needs of all skin types:
col. 01 Forever Shine
col. 02 Light Skin Minimizer
col. 03 Uncertain Skin Minimizer
col. 04 Dark Skin Minimizer
HOW TO USE
To minimize imperfections, apply on the face after applying Blurring primer, taking care to blend delicately. To give three-dimensionality to the face and illuminate, apply the foundation afterwards on the protruding areas of the face, blending with small circular movements.